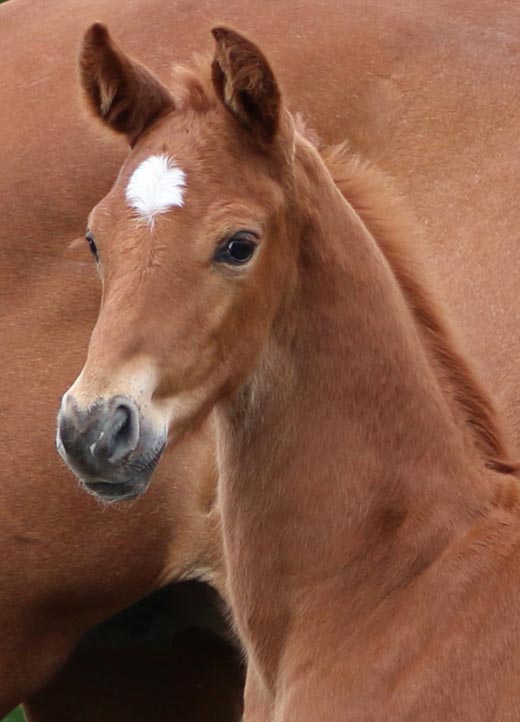 Viking Caledonia
2018
Colt
Vitalis - Ampere - Donnerhall
Chestnut
Oldenburg
---
This is an outstanding colt with an international pedigree. He has enormous presence and is very like his fantastic father VITALIS, right down to the Vitalis ears! He is on the same super cross Vitalis / Ampere as Helgstrand's stallion sensation Valverde.
Her Mother, ODD MOLLY is the AMPERE daughter who we imported from Sweden, and is out of the only full sister in the world to DAMON HILL.
Vivaldi
Tolivia
Ampere
Donna
Krack C
Renate-Utopia
D-Day
Nalivia
Rousseau
Larivola
Donnerhall
Romanze
In his time Damon Hill was the greatest dressage stallion competing in the world, second only to Valegro in his illustrious career. With his dancing partner, Helen Langehagenburg, his successes internationally are too numerous to mention.
We are hugely honoured to have this incredible mare in our breeding programme.
While his motherline is extraordinary so is his father!
His sire is VITALIS. This exceptional stallion is sought-after world wide. Very modern and big moving, Vitalis is in the fast lane in breeding as well as in sport. He has impressed the breeding world with his huge, elastic trot and relaxed, rhythmic canter. He is very rideable, and you never see his rider Isabel Freese without a smile on her face!