Sezuan Sandro Hit Akzent II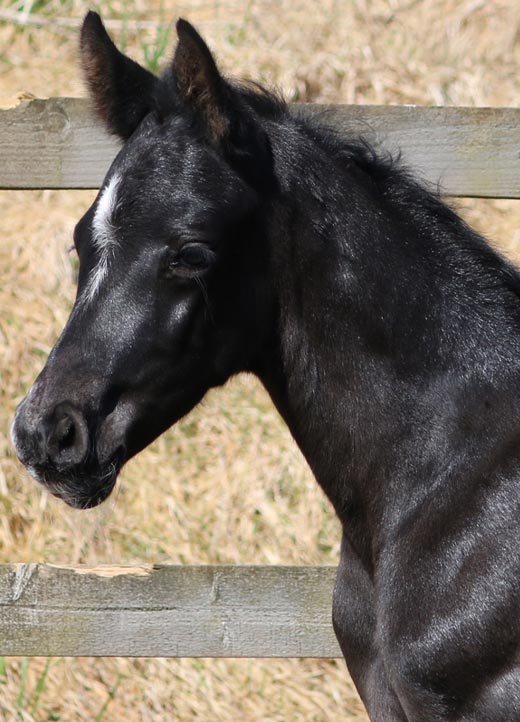 Sezuan Sandro Hit Akzent II
2018
Colt
Sezuan - Sandro Hit - Akzent II
Black
Oldenburg
---
This exceptional colt possesses a world class pedigree and the talent to go to the top.
A legend in his own life time, Sezuan breaks all records and needs little introduction. He is the first ever the triple Dressage Young Horse World Champion and continues his career impressively at the international Small Tour with victories above the magical 80% mark.
Since his licensing in 2012 in Denmark, Sezuan is the most spoken of stallion Worldwide. He passed his stallion performance test with scores never awarded before: He actually was given the highest possible score of 10.0 ten times! 2013 he received the title Danish Champion Stallion and Dressage Horse Champion of 4yos.
Zack
Don Romina
Sandro Hit
St.Pr.St Love Story II
Rousseau
Orona
Don Schufro
Laina
Sandro Song
Elite St.Pr.St Loretta
Akzent II
St.Pr.St Love Story
In 2014, 15 and 16 he won the World Championship of Young Dressage Horses, as the first stallion ever, three times in a row under Dorothee Schneider. For his basic gaits, his rideability and his perspective he received numerous dream scores of 10.0. His young stock are proving to be equally talented under saddle as he reliably passes on his exceptional genes, not only for movement and type but rideability.
Love Song is from the world famous LOVE STORY family. She is a direct daughter of the famous champion mare LOVE STORY II. LOVE SONG's sister is the champion mare LOVE STORY V. This is the only time this honour has gone to a mother and daughter. The famous LOVE STORY family has produced over 35 licensed stallions, countless state premium mares and highly successful competition horses. LOVE SONG is the mother of BRANGELINO the BRETTON WOODS stallions selected for the 2017 Saddle Licensing.