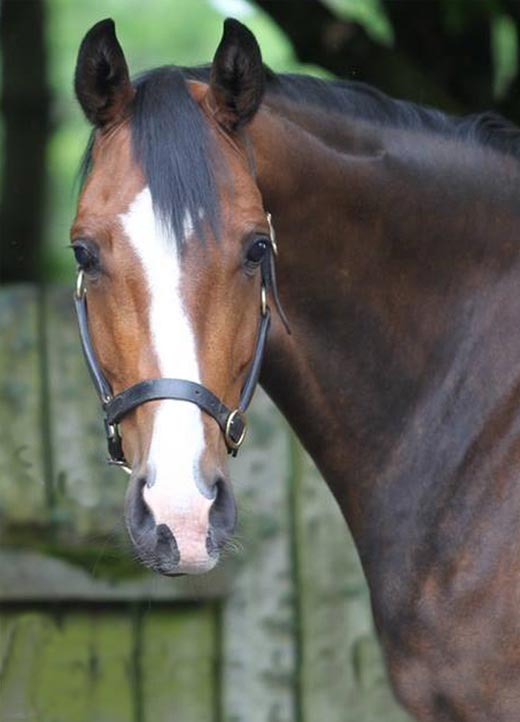 Love Story Star
2010
Mare
Florencio - Donnerhall - Akzent II
Bay
Oldenburg
---
Love Story Star is the direct daughter of the famous champion mare LOVE STORY V and grand daughter of the champion mare LOVE STORY II.
Florencio
St.Pr.St Love Story V
Florestan I
Walessa
Donnerhall
St.Pr.St Love Story II
Fidelio
St.Pr.St Raute
Weltmeyer
Pirelli
Donnerwetter
Ninette
Akzent II
St.Pr.St Love Story
This is the only time this honour has gone to a mother and daughter. The famous LOVE STORY family has produced over 35 licensed stallions and countless state premium mares and highly successful competition horses.
2017 –
Love Divine Caledonia(Franklin) SOLD
2018-
Love Storm Caledonia(Quantensprung) SOLD
2019-
Spring Caledonia (Springbank) SOLD